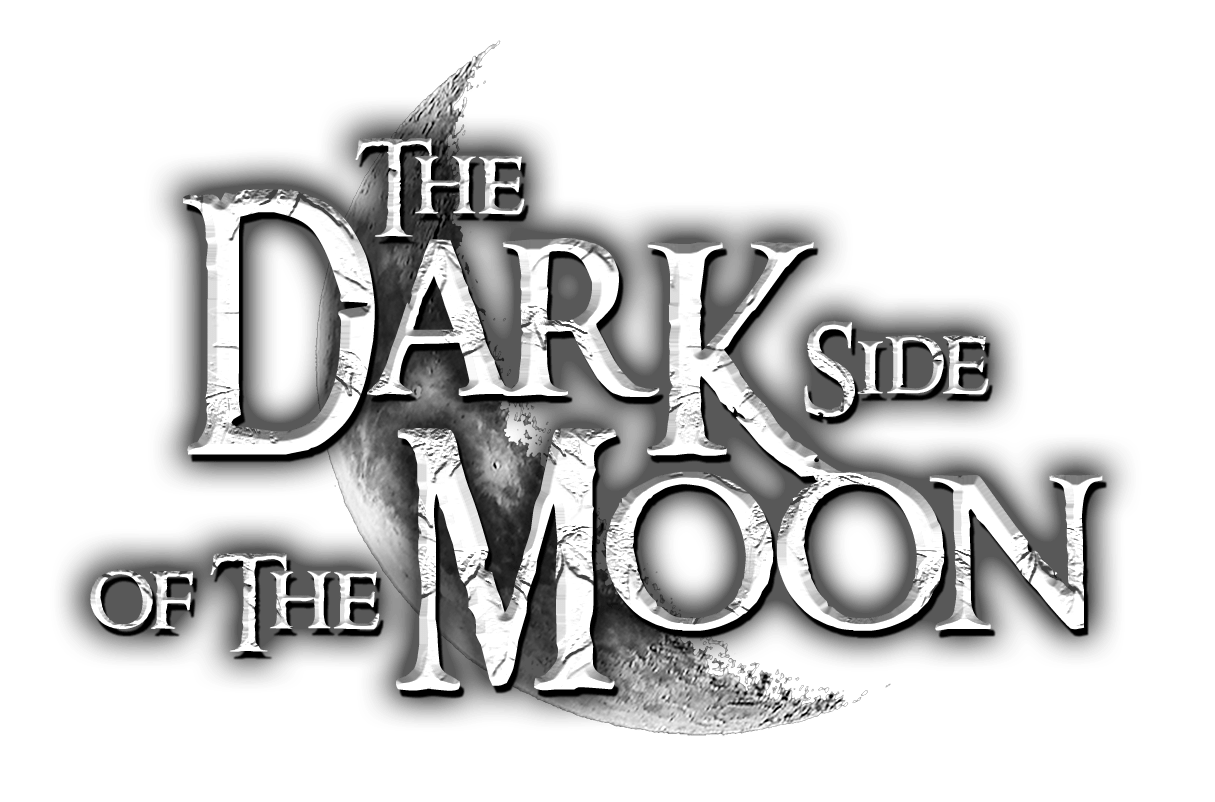 Debut Album 'Metamorphosis' Out Now!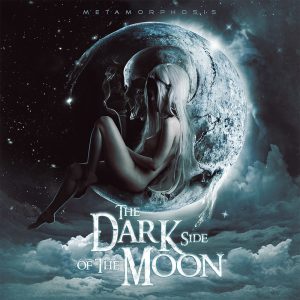 Order here:
https://lnk.to/DSOTM-Metamorphosis
featuring special guests:
Charlotte Wessels
Fabienne Erni (Eluveitie)
Rusanda Panfili (Hans Zimmer)
Tom S. Englund (Evergrey)
THE DARK SIDE OF THE MOON started with a bet between Ad Infinitum singer Melissa Bonny and Hans Platz, the guitarist of Feuerschwanz. Whoever lost owed the other a "dare". Hans won and challenged Melissa to record a metal version of their first ever single "Jenny Of Oldstones", and the rest is history! Exploring the fantastical lives of famous pop culture heroes since their childhood, the multitalented musicians transform soundtracks of worldwide known movies, TV shows and video games into powerful metal tracks on the debut album Metamorphosis.
THE DARK SIDE OF THE MOON don't just limit themselves to cover versions, but also include new, original songs dedicated to their favorite warriors. Marching into the great worlds of Lord of the Rings, the band paints the Grammy-nominated soundtrack "May It Be", featuring Charlotte Wessels (ex-Delain), in a new light, while the mystic song "Misty Mountains" (feat. Evergrey's Tom S. Englund) of The Hobbit film trilogy underlines the tragic story through melodic folk vocal lines and rousing guitar riff choirs. World-class violinist Rusanda Panfili, known for her work with Hans Zimmer, has joined the band for four songs, showcasing her extraordinary talent on the violin and nyckelharpa.
Like the seven untamed seas, the melodies appear in energetic and rousing waves, while others head towards the shore in an exciting, elegant and soulful rhythm. Exploring the untouched sides of these multifaceted selected songs, the multinational band shifts world famous soundscapes into new adventures, taking listeners back to forgotten times. Just like the moon, every song has an unexplored side, now discovered by THE DARK SIDE OF THE MOON.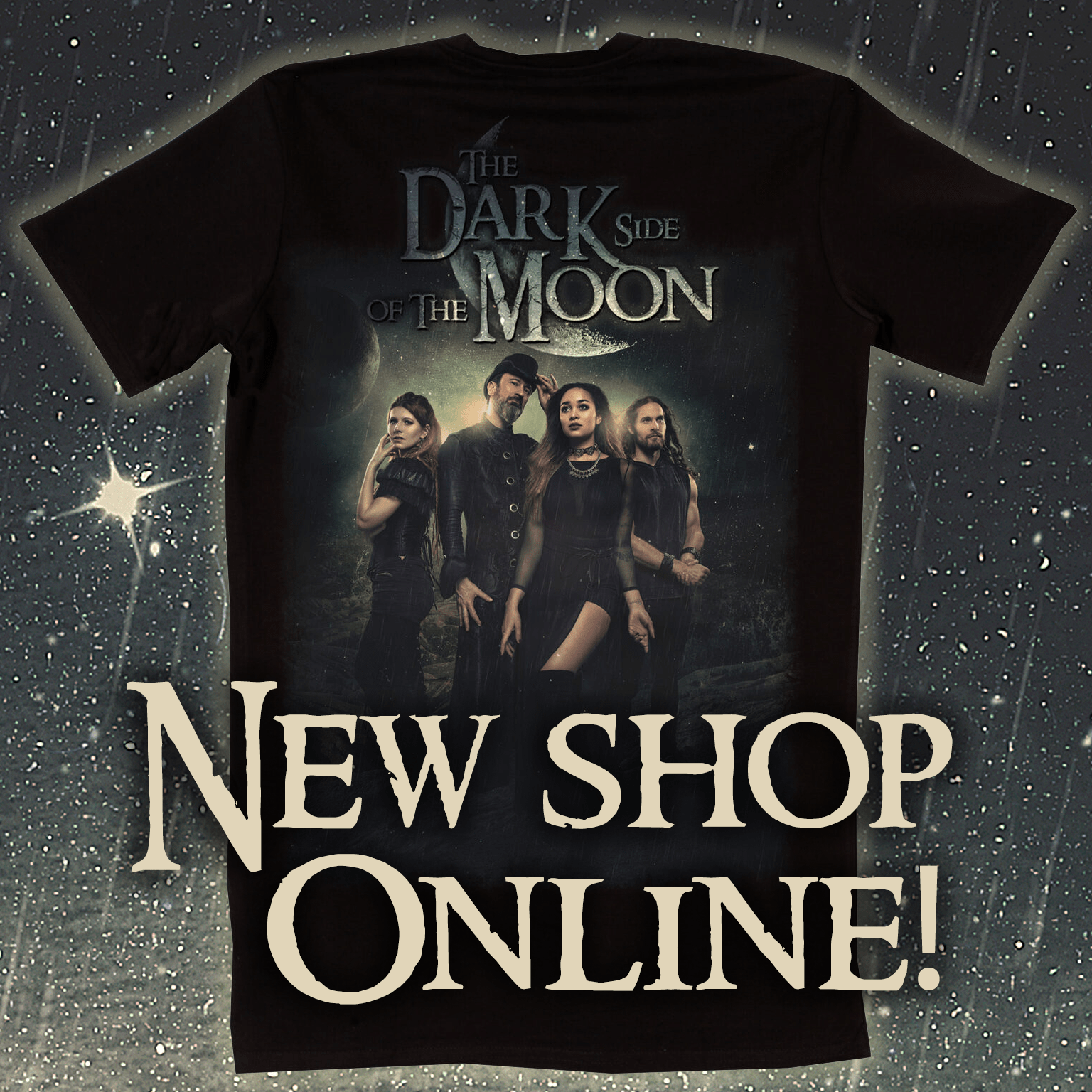 We have our very own Merch shop now, and we are super proud to present our first shirt! If you want to support this band, get yourself one of those – we started with a very limited run, and you would own the very first shirt available ever in the bands history: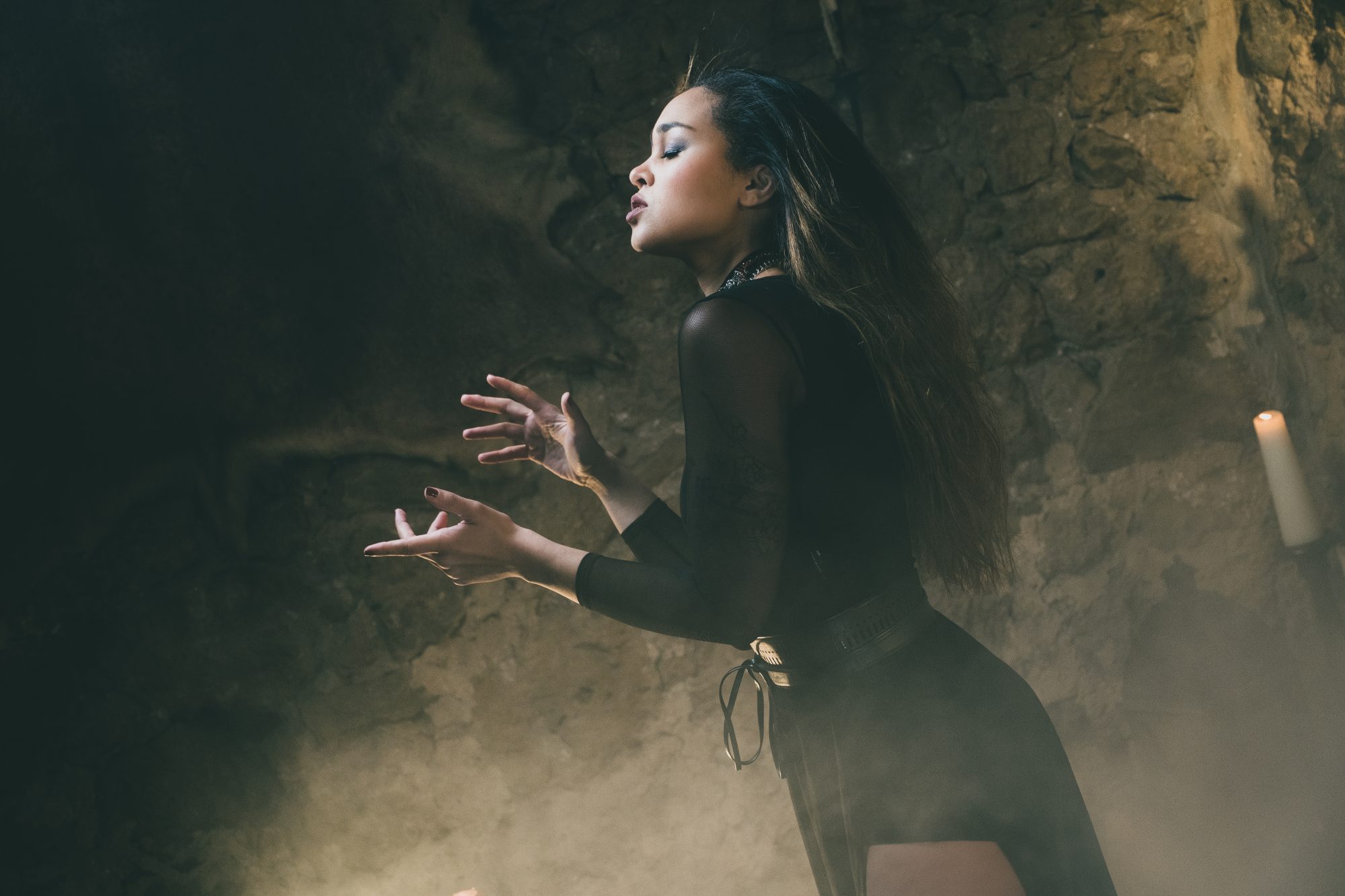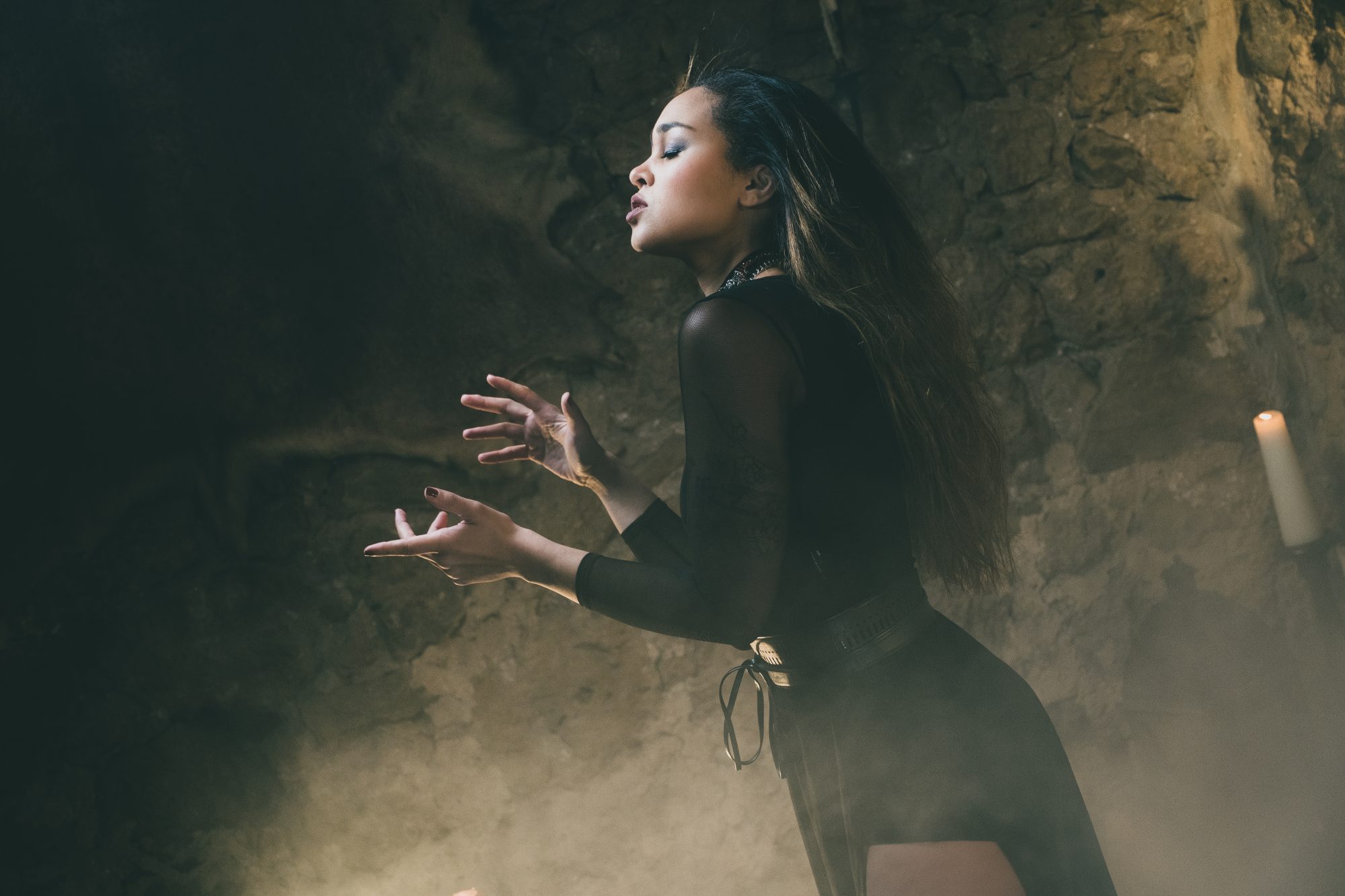 Melissa Bonny
VOCALS
Melissa is best known for her band Ad Infinitum and her participation in Rock Meets Classic, performing alongside prestigious musicians. She is recognized for her versatility in both her enchanting clean vocals and her powerful growls.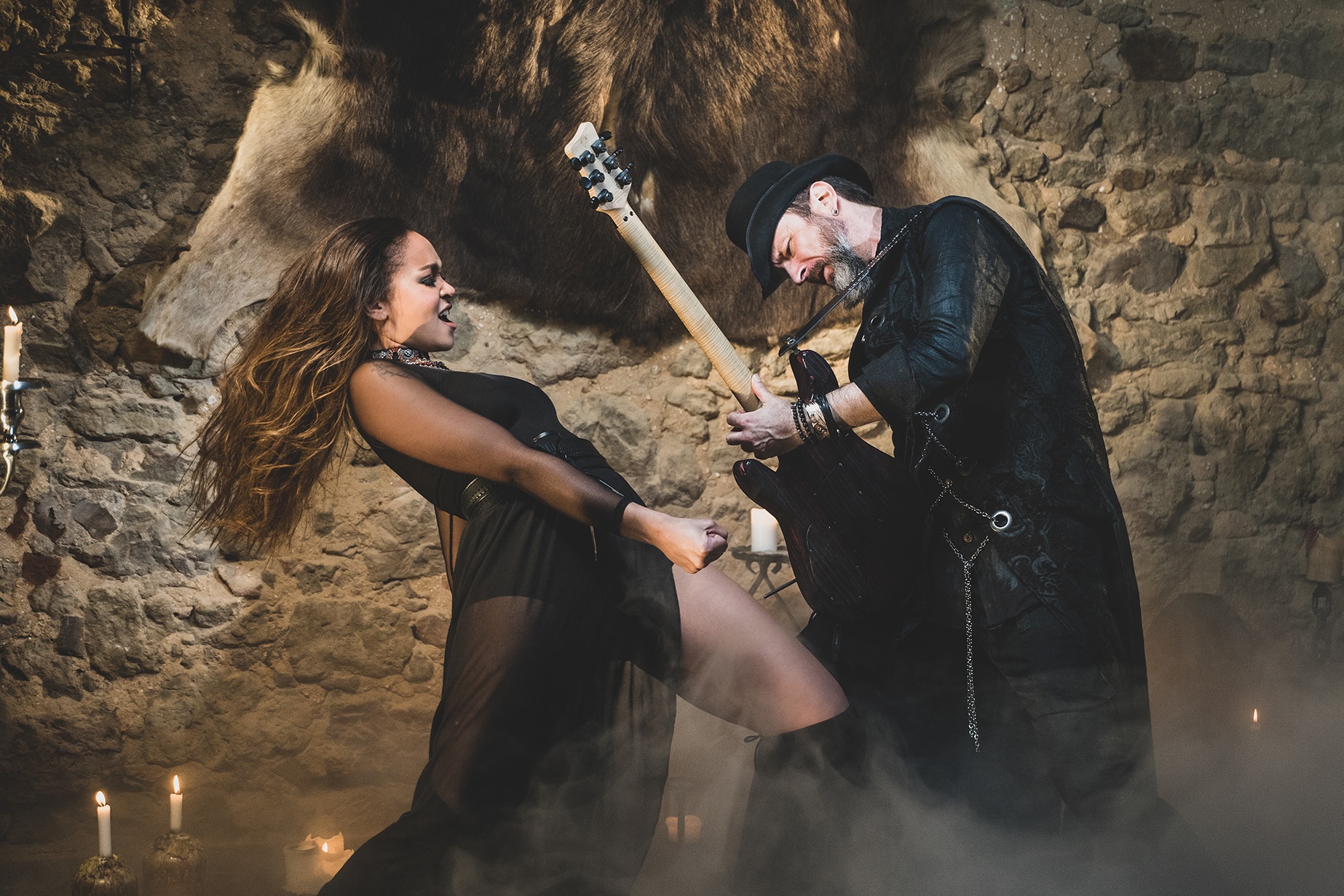 Hans Platz
GUITARS
Hans has many years of studio and live experience with several bands. For some years now, he has been playing in the German band Feuerschwanz, with whom he was already able to celebrate several top ten entries in the official german album charts.
Hans plays Framus Guitars and uses Klotz Cables, DR Strings, Quad Cortex from NeuralDSP, Richter Straps and Bareknuckle Pickups.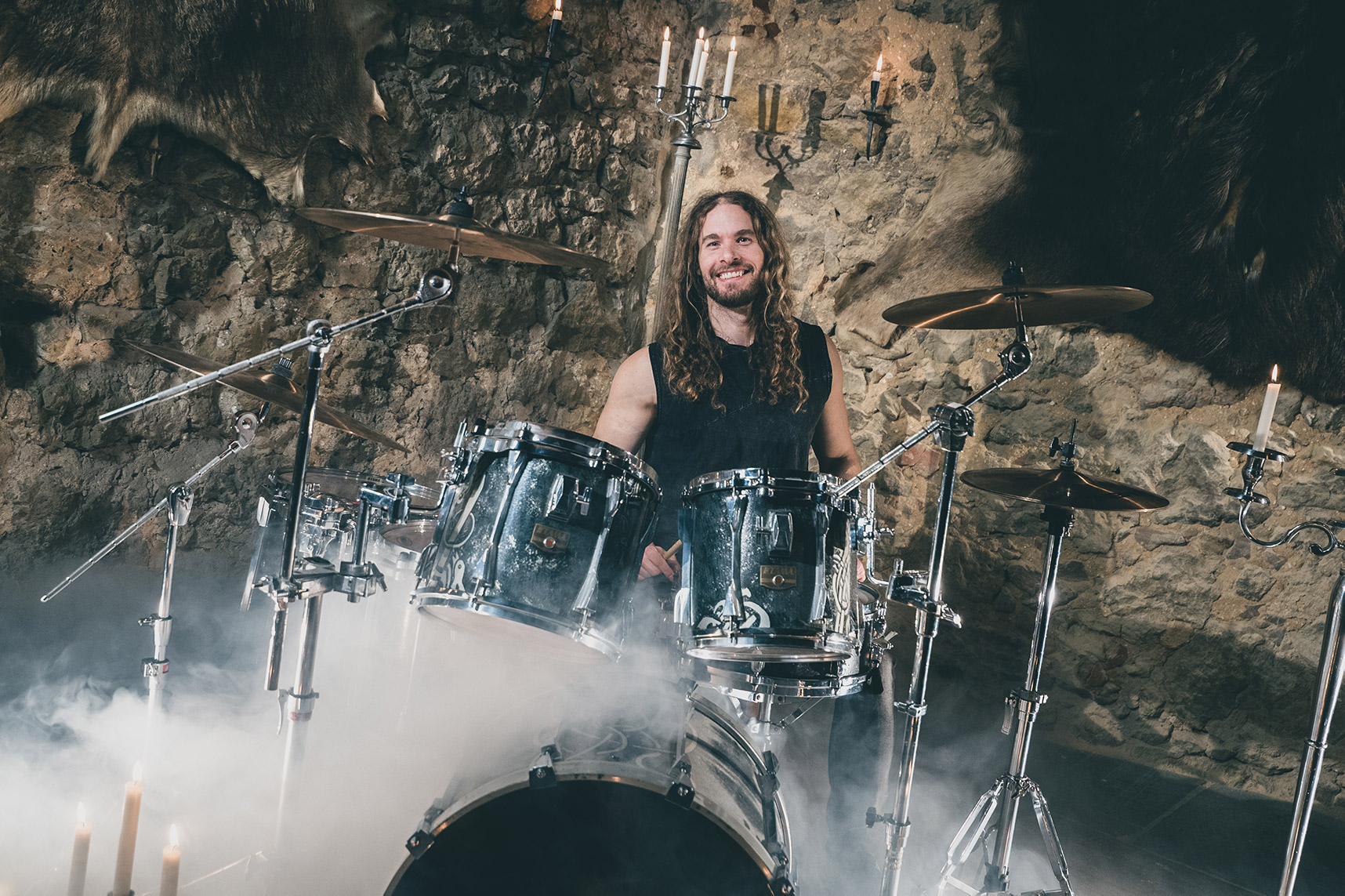 Morten Løwe Sørensen
DRUMS
Morten has toured and recorded for countless international metal acts in a wide array of styles. He is the drummer of Danish-Swedish modern metal band Amaranthe since 2008, already collecting several golden albums and high chart positions across the world.
Morten plays Yamaha Drums.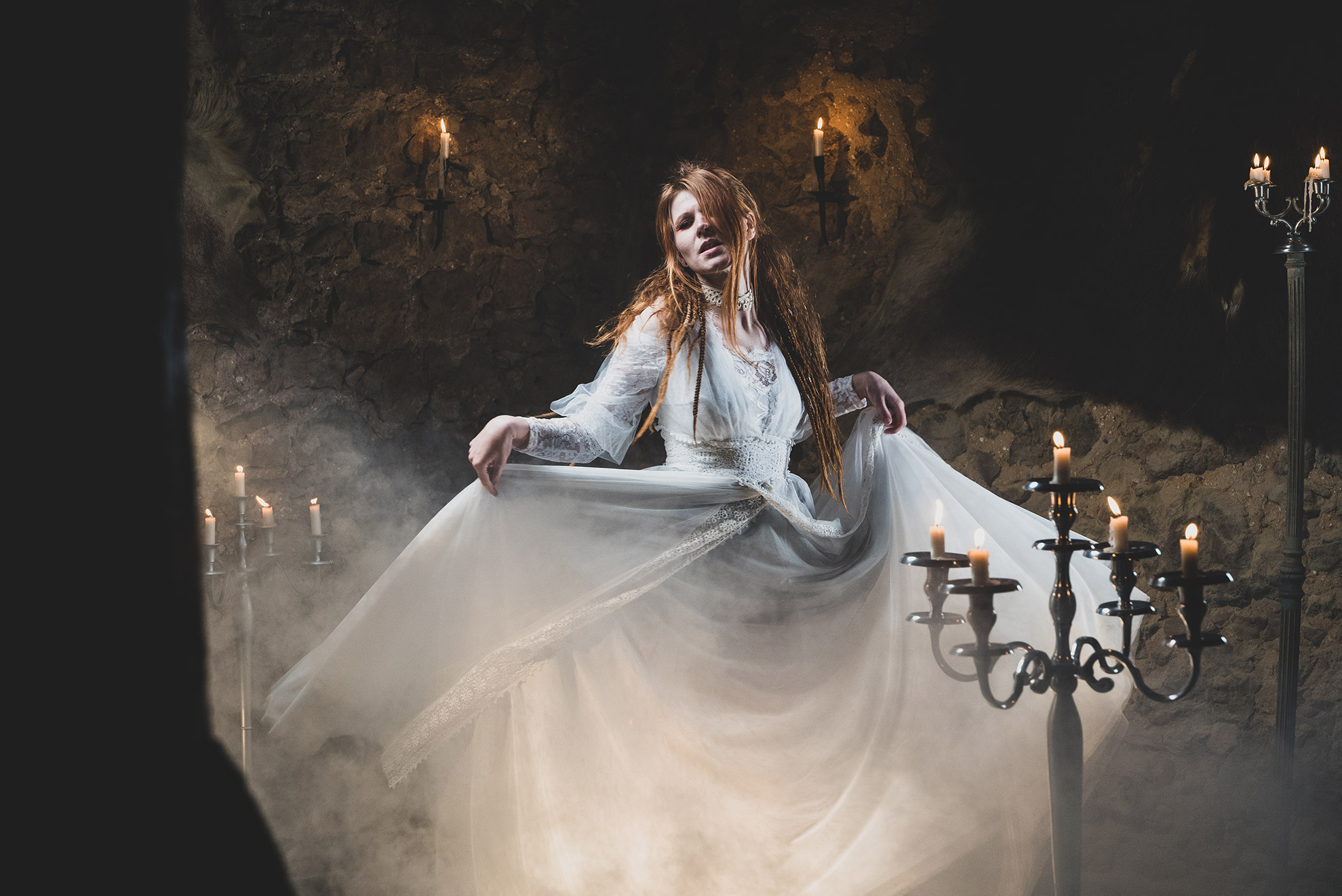 Jenny Diehl
HARP
Jenny, also performing alongside Hans with Feuerschwanz, adds an instrument to the band, which is absolutely uncommon for metal music! The sound of the harp adds a fragile layer to the heaviness of the overall sound of the band.